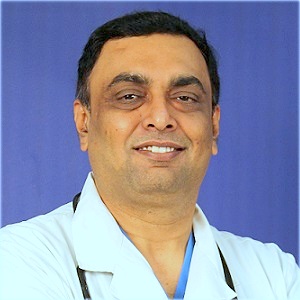 Dr. Ajay Rotte
Diabetology
Medical Superintendent
Diabetes, Endoceines & Insulin Pump Service Clinic
Work Experience:
20 + Years of Experience
Has been involved in actively managing Diabetic patients under all settings: OPD, IPD, Emergency, and ICU etc.
Highly academic, research oriented and updated with the current updates in the field of Diabetology.
Practicing and expert in the field of Interventional Diabetology (CGMS/ AGP Monitoring/ Insulin Pumps) etc.
Trained in World renowned institutes like Christian Medical College, Vellore.
Conducted many awareness programmes and diabetes detection camps for patients and general public.
Regularly conduct awareness program STRIDES for prevention of Diabetes and stroke.
Provision of free supplies and Insulin to Type 1 Diabetes patients.
MMC accredited speaker.
Conducts training programmes and CMEs for Doctors.
As a Vice President (Strategy & Medical Administration):
Qualified hospital administrator from reputed institute. MBA (Hospital Management) from Punjab Technical University.
Quality conscious, motivating Team leader, CEO of the United CIIGMA Hospital From the inception.
CERTIFIED GREEN BELT IN LEAN SIX SIGMA
Life Member of Academy of Hospital Administration. ( AHA)
Vice President and Founder Member of Marathwada Hospital Association.
Underwent training of NABH at various locations and instances.
Key leadership in the accreditation processes of the hospital : ISO 9000 , ISO 14000 and NABH
Presently Perusing Ph.D. in Quality Systems in Hospital Industry.
More than 15 years of corporate experience: Worked as Chief Medical Consultant at Bajaj Auto Ltd. Aurangabad Plant.
Received award at the hands of Mr. Madhur Bajaj for maximum number of quality improvements while working in Bajaj Auto.
Actively involved in various academic and scientific programmes and CMEs pertaining to Hospital Administration, Management and Quality systems.
Active role in arranging various conferences like GI- VISION and various CMEs for the Institute.
Active role in making the cadaver organ retrieval programme a real success in our hospital.
Expertise in insurance sector of all the agencies.
Facebook page:
www.facebook.com/beware.diabetes
http://www.bbbulletin.org/index.php/BBB/article/view/15
http://www.pubfacts.com/detail/22055258/High-sensitivity-C-reactive-protein-a-novel-cardiovascular-risk-predictor-in-type-2-diabetics-with-n
Membership:
Member of American Diabetes Association.
PRESIDENT of Aurangabad Diabetologist Association
Organizing secretary for RSSDI MAHACON 2009
Vice-President of DFSICON-2016
Life Member of RSSDI
Qualified NABH assessor
Certified GREEN BELT IN LEAN SIX SIGMA
Awarded Fellowship in Diebetes Mellitus by IMA eVarsity
Member of the Endocrine Society