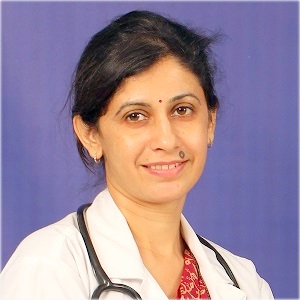 Dr. Paayal Chobe
Gynecology
CONSULTANT OBGY
Work Experience:
16+ Years of Experience
Dr. Paayal Kandharkar Chobe is an MD passout in 2004. She has done the Fellowship Gynec Lap in 2004-2005 and Diploma in Gynec Laparoscopy 2006 from Germany. She has got the Advanced Training in IVF/Infertility course FOGSI recognized training 2016.
National Presentation Poster Presentation AICOG 2003 Bangalore
State Faculty 2009 AMOGS 2009 Aurangabad
AMOGS State Conf. year 2009 paper presentation on Role of Misoprost before Hysteroscopy
Year 2011 National Faculty AICOG Hyderabad
Year 2012 National Faculty ICOG Indore
Year 2013 National Faculty AICOG Mumbai
Year 2014 Publication original Article "Folic Acid in ANC National OBGY Journal"
Primary Investigation of Lotus II study global study 2015-2016 "Duphastion in IVF conceived patients"
Awards:
Dr. Paayal Kandharkar Chobe was awarded with the National Speaker in 2011 and MMC recognized speaker.